Nowadays an e-commerce industry is at its peak and shining the best. And you have to accept it that because of its shining the competition in this field is so high. Every e-store owner put its 100% to come in the limelight or to make their self visible among the customers and competitors. Still, the following are some silly mistakes that they make and should avoid.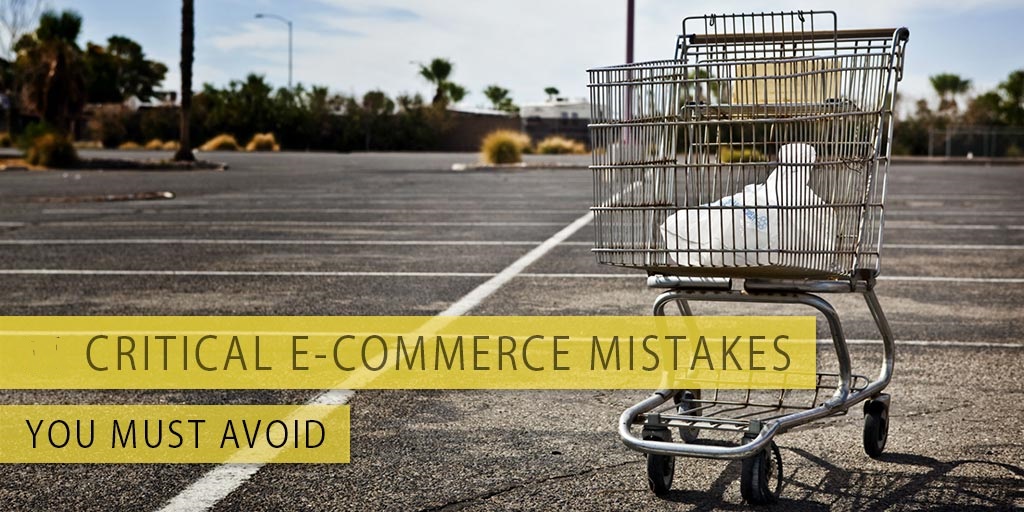 Scaling first, analyzing and testing later: One of the major mistake e-commerce startups do is direct; implement their plan without thinking about the result. And at the time they realize their mistake - it's too late!! To get the best result and to avoid this mistake you should hire web designing company to plan a strategy for your website and work accordingly. This is because planning is the first step of success which every e-store owner should learn.
Discounting without studying the impact: Most of the e-store owner think that offering heavy discount on the site is the best and the easiest way to attract a huge traffic and to an extent it's true. But that really doesn't mean that they avoid all the other aspects and offer a discount even in the loss. To avoid this problem you should study all the impacts which may affect your website and then offer a limited discount to your customers if possible.

Underestimating the importance of analytics: The blunder mistake make by almost every e-commerce website designing company is that they ignoring Google analytics or haven't set it up properly, which in resultant loss of data. They should remember that data is precious, and the first thing they should do after setting up their site is to get Google analytic integrated properly.

Not choosing the right e-commerce platform: Choosing the right e-commerce website is a big decision because the growth of your site or business totally depends upon it. For this, you should properly understand the requirement of your business and even need to consult a professional website designing company which helps to choose the right e-commerce platform for your site.

Not optimizing for mobile: Another big mistake make by Web Design Company is to make a site which is not mobile responsive. You should understand that responsiveness is not only a requirement, but necessary for every e-commerce website to attract more customers.

Not optimizing for speed: You cannot ignore the fact that customers only love to visit your site if it takes only a few seconds to load. To avoid this mistake you should optimize the speed of your website.