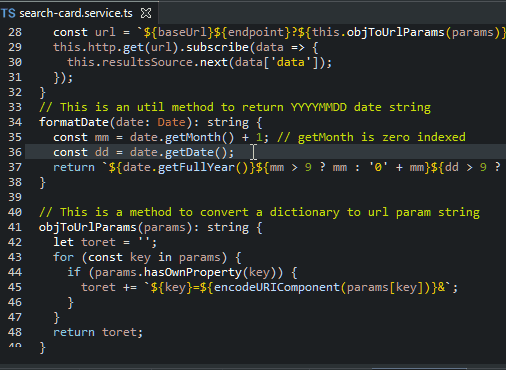 Ecommerce Portal Development
No matter, you are running a big industry, small or a medium one, you can take benefit from Ecommerce Portals. To attract huge traffic and to generate new leads for your business you must need a website that showcases your product to the general public and let them buy as per their need. Undoubtedly, an ecommerce platform works as a gateway for buyers to make online shopping at the click of the button. Online Business Portal is most probably of two types:
If you want to develop any of the portals for your online business, so, you should always consult a trustworthy Ecommerce Portal Development Company in Delhi.
Having An Ecommerce Portal Is Must, But - Why?

It is a million dollar question that needs to be answered before investing even a single penny in this process. Take a look below to know the reasons.

To Drive More Customers

Assuredly, the main objective of every business person is to generate as many as possible leads for their business and an online portal can help you for this. It's because an Ecommerce Web Portal create your identity over the World Wide Web, which is visible to everyone. Therefore, it helps to drive more traffic and increase your sales and profits as well.

Improve Brand Awareness

Branding of a company defines their status in the market among their customers and therefore one should give proper attention to it. Having an ecommerce portal can increase your credibility in the market and helps to win the trust of the customer.

Analytics

Through an ecommerce platform, an e-store owner can easily manage the marketing campaigns and customer engagements. It allowed you to understand at what point you need improvement and what steps you need to take for this.

Improve Competence

It provides convenience to the buyer and to the seller as well that they are allowed to sell and buy from anywhere and at any time of the day. It increases the functionality of your website and helps to manage the complete data easier than ever before.

In Conclusion

At the end, now you may understand that having an ecommerce web portal is a must for your business growth and therefore, you should consult Webclick® Digital Pvt. Ltd. to take our professional Ecommerce Portal Development Service in India.

Our Ecommerce Web Portal Development Services Includes:

Ecommerce designing
Open source Ecommerce customization
B2B and B2C Portal Development
Install and configure online Shopping cart
Payment integration gateway
SEO-friendly links and sitemap
Secure checkout process
Maintenance and support

Why We Are The Best Ecommerce Portal Development Company In Delhi?

Experience

We have more than 5 years of experience in designing and developing different ecommerce websites for our valued clients.

We Value Time

We understand that if it is not on time, it loses its value and therefore, we always complete our work on time without any delay.

We Are Budgeted

Since 2014, we have earned huge appreciation among clients and they know us very well that we charge only for what we do. Therefore, our Website Designing Services are wallet-friendly.

We Work In Small Teams

We have a handful of talented designers and developers, who are tech-savvy and know how to handle any condition. We always work in small teams, so, there is no chance of any error.

Around-The-Clock-Support

Our customers are valuable for us and we always do our best to maintain a healthy relationship with them. Therefore, our entire team is always available for you even after delivering the work to you.