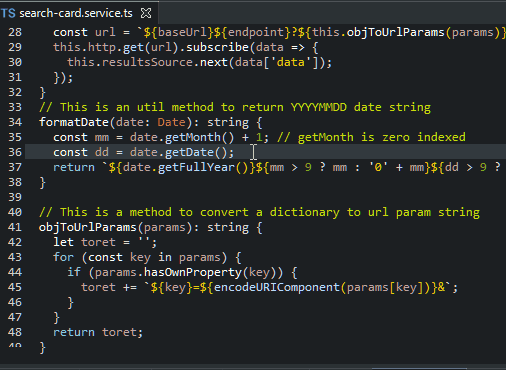 Enterprise Portal also recognized as an Enterprise Information Portal is a platform, where information, people, and processes meet. These portals may plan an important role in the business world. It generally de-centralizes content contribution and content management and keeps the information updated. This is the only thing, which stands this enterprise portal apart from others. These are specially designed for customers, sellers, and others within organizational boundaries. This may help to increase your business to business interaction and optimize expenditure.
Webclick® Digital Pvt. Ltd. a trustworthy Enterprise Portal Development Company in Delhi employed its best team for your project. We use all the latest technologies and tools to ensure the great functionality of your enterprise portal. These may not only enhance your reputation among your clients but also create a new path of communication between you and your customer. We work dedicatedly on your project to build a secure portal for your business. Our offered Web Development services offer you rich user-interface, content delivery, information access, workflow management and third-party integration.
We add rich content to your site, which provides your customer with the exact information about your business. It enhances the experience of a website visitor. So, what are you waiting for? It is an important need for your business and you should invest in it. It will definitely allow your business to fly high and therefore, you should take professional Enterprise Portal Development Services in India from us.
Our Enterprise Portal Development Services Includes

Portal internationalization
Timely update
Portal platform upgrades and migration
Analysis
Single sign-on
Manage the workflow
Third-party web services integration
Hosting and maintenance
Portal design
Legacy service integration and replication
Business Process Automation
Architecture and development
User interface design and implementation on the project
Database optimization
Ecommerce billing and secure payment processing
SOA and Web Services
Web portal programming
Strategy assessment and consulting
Provide access control
Stay mobile

Benefits Of Enterprise Portal Development Service, Which You Cannot Overlook

It's key to success
It's a new big thing
It allows you to present yourselves in your own way
It provides instant access to the information, which helps to take great business decision
It helps to reduce your operational cost
It enhances employee security by sharing a pool of information
It provides unbeatable security to control the information misuse
It provides quick integration with legacy systems
It allows you to get connected with other to make a healthy business relationship

Why Choose Webclick® Digital Pvt. Ltd.

Talented and experienced team support
On time work delivery
Cost-effective solutions
We offer what our customers look for
Tailor-made solution as per your business need