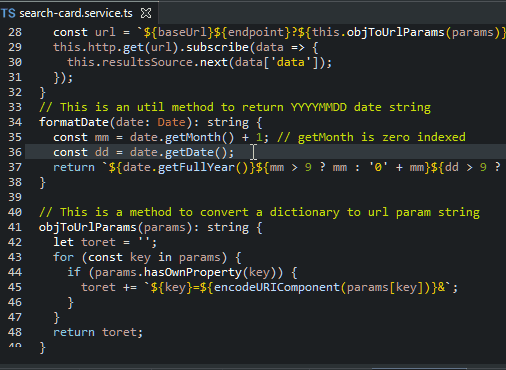 Undoubtedly, Recruitment Portal is one of the most popular tools used by recruitment companies around the world. It may help the company to find the right candidate and job-seeker to get an excellent opportunity for their career. If you also want to step into this industry and looking for a well-reputed Recruitment Portal Development Company in Delhi, Webclick® Digital Pvt. Ltd. is the one you need to visit. We have expertise in different job portals.
Recruitment Portal Development – Benefits
Save Your Time

Finding the right job for an employee and the right candidate for an employer is actually a tedious task, which requires vast knowledge and investment in terms of time. Time is money you cannot waste it for doing all such thing you can even do with one single click only. Yes, you heard it right, Job Portal makes the work of finding a job or candidate easier for both employee and employer as well, which in result saves your time and manpower as well.

Save Your Hiring Cost

Needless to say, the cost of posting job over this portal is less expensive than the traditional method of posting new jobs. You don't need to create a hole in your pocket because investing in Recruitment Portal Development is a budgeted task.

Wide Reach For Employer And Employees

Recruitment Portal helps the employer to extend their range of finding the candidate for their offered designation and at the same time, it also allows the employee to find the right job without any boundaries.

Regular Updates

It allows you to get regular updates about new jobs and new resumes uploaded over the site. You can even get a regular notification for new updates in your mail.

Concluding from the above, it is clear that Recruitment Portal has lots of benefits to offer to both the company and the candidate as well. What are you waiting for? Consult a leading company to take its professional and budgeted Recruitment Portal Development Service in India.

What A Recruitment Portal Allows You To Do?

It allows employers and employees to register
Employer allows posting jobs and employee their update resumes
It allows connecting with the company or candidate online
With the help of job portal, you can search job by your preferred location, skills, and qualification
Admin control to add, modify and remove any employee or employer
Site integration with trusted payment gateways

Hire Webclick® Digital Pvt. Ltd. For Recruitment Portal Development Services – Why?

We focus on results
After sale support and advice
We take the headache of your project
We open the doors of business opportunities
Easy to contact through phone, emails and even face to face

We have talent, passion, and ambition to do work; therefore we want you to choose us as your Recruitment Portal Development Company in India. We are always there to provide the best solution as per your business needs within a promised time frame and price as well.