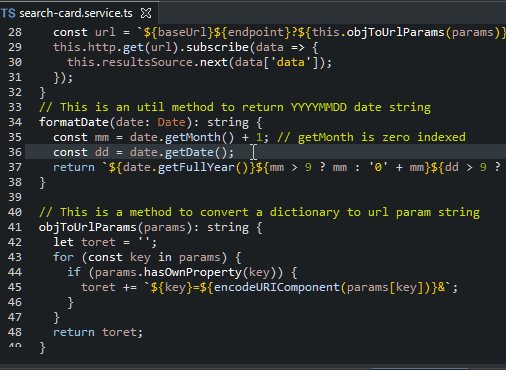 Things To Know Before Hiring A Portal Development Company
A Portal is a single access point or a kind of website for various kinds of information. A portal will allow you to manage your business from anywhere in all over the world. It includes many factors such as vendors, individuals, products, services, and suppliers, etc. No matter you run a big company or a small enterprise a portal is a must for you. Countless Web Portal Development Companies working in all over India, which may put a customer in a dilemma, to whom they choose for handing over their project. In case, you are searching for a Portal Development Company in Delhi, so, here are some points that help you to do the same in an adequate manner.
About Their Expertise And Experience

One of the major things you need to consider before hiring a portal development company in India is their years of experience in the industry and their core knowledge about the work. It's because a person with vast knowledge in the same industry can do this work effectively and therefore, you should check it before hiring them.

Look Over Their Previous Work

When it comes to hiring a reputed Portal Development Company, you should look over their previous work, which will let you understand whether they are able to meet your demands or not. By the way of checking their portfolio, you will come to know what kind of portal they can develop for your business.


Cost Of The Project

No doubt, money is one of the major factors, which you always need to take into consideration before taking professional Portal Development Services in Delhi. The cost of the project totally depends on the quality of work and type of portal you want to develop. Make sure the cost is flexible and can easily fit into your budget.

What are you waiting for? Looking for Portal Development Service in India? Webclick® Digital Pvt. Ltd. is right here to help you. We are experts in this field and happy to help you.

Our Portal Development Solution Includes

Travel Portal Development
Real Estate Portal Development
Ecommerce Portal Development
Job Portal Development
Education Portal Development
News Portal Development
Enterprise Portal Development
Healthcare Portal Development

Why You Should Build A Portal?

Internet Portals are used by multinational companies. Well, if you also have the same misconception in your mind, burst it right away. Nowadays, it has more importance than you think and we are not lying, we have points to clarify its importance.

Portals can communicate with the audience better than the websites.
Also, they will help to manage the data in a much easier manner.
Portals ensure the growth of your business and give you more control over users than a website does.

So, you should take step to develop the one that could take your business to new heights in a respective domain. We as a leading Website Development Company in Delhi, build portals for your business keeping in mind SEO points. Our delivered portal has more than just designing and development and will be visible on top of Google due to its SEO-friendly coding.