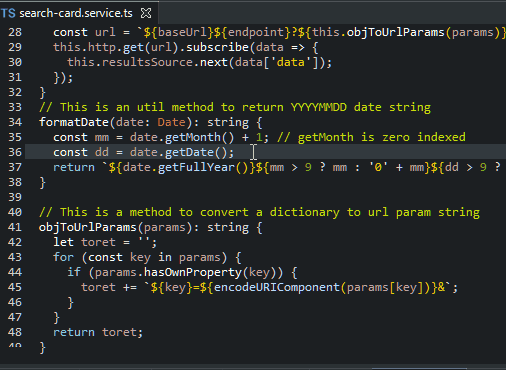 "Want Fully Customized Open Source Website Try Our Joomla Web Development Services"
When it comes to a well-reputed Joomla website development company in Delhi, Webclick® Digital Pvt. Ltd. is the name to think of. Joomla is an award-winning CMS which is very easy to use and give complete flexibility to edit, delete, manage images, content and many other things to improve the overall performance of your website. You don't need special training, a person with a little Microsoft word knowledge can easily learn and operate it as well. After choosing this famous CMS, you get a competitive edge over the rest. For more details send enquiries.
Joomla is considered as the best content management system when it comes to develop a fully optimized website. It is an easy to use content management system and can easily be handled by the person who has a non-technical background. Contact us, if you are looking for Joomla web development company in India. You should try our Joomla web development services to get a fully optimized site.
The main feature of this platform is that it can handle multiple languages. This means you can easily get a wider market to make your brand. Another advantage associated with it is that shopping cart can be configured easily. You just have to use virtue mart to develop your e-commerce website.
The user-friendly interface of this CMS helps you in updating the website more frequently. This CMS is being used by widely in developing websites and online stores for garments, jewellery, cake shop, tech support, etc.
Why Joomla Is The Best CMS?

Free Of Cost: Joomla, an award winning software used by millions of developers from around the world, is absolutely free of cost and save your huge cost of downloading and installing expensive software.

Easy To Handle: It is very easy to use; one with little computer knowledge can freely download, install and operate it as well.

SEO-Friendly: This CMS makes its place among millions of developers because of its SEO-friendly nature. It helps to improve the ranking of your site which in result increase more customers.

Secure: It provides a safe and secure platform for both the client and for their users as well. It has a protective layer of security which protects it from preying eyes.

Support Multi-languages: One of the major reasons why it is the first choice of every developer is that it supports multi-languages so it has the capability to attract more customers.

Our Joomla Web Development Services Include

Joomla web development
Custom module development
Theme customization
Application development
Framework integration into site
Portal development and so on.

Webclick® Digital Pvt. Ltd. is a trusted Website Development Company in Delhi. We are offering fully optimized websites at very cost effective rates. Our user centric approach will definitely provide you the best website of your dream.

Why You Should Choose Us Over Our Competitors?

No wonder, when it comes to find a Website Designing Company in Delhi, you must have bewildering choices and, choosing among them is no less than a task, but we have some key points to justify why we are better than others.

Our Clients Recommend Us: You can speak to our clients and get to know about our work and their experience with us, we promise you won't get dissatisfied.
Results Matter: Committing more than just in limits is easy, but it can break the faith of clients, thus, we only have our focus on delivering results.

Do you still need more reasons to trust us? No, so, why are you still not taking any action? Talk to our team and start your project today.