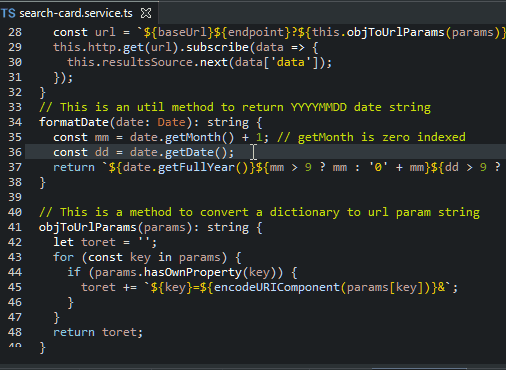 "Looking For Easy To Handle CMS, Try Out Wordpress Web Development Services"
We at Webclick® Digital Pvt. Ltd., a reputed wordpress website development company in Delhi, India provides completes web solutions. Being a well-known web development company, we provide the best and professional solution to your WordPress CMS related needs. This is one of the famous, easy and powerful content management systems that can be used by millions of web developers across the world. This is really helpful to enhance the experience of the user and provide 24 hours plug-ins to add features as per the requirement.
SEO-friendly CMS

It is an SEO-friendly CMS appreciated by various SMO / SEO companies, marketing firms and many others. One of the major reasons which attract more developers to WordPress is that it is absolutely free and one can easily download and install it anytime and anywhere. Our WordPress web development services are just one click away from you. So hurry up and send enquiries.

If you are a small enterprise then it is the best platform to create your dream website. This is an open source and is available at no cost. You can find fascinating themes in it that can perfectly manifest your business.

Integrated with woocommerce, it is best to create ecommerce website. With more than 1 million available plugins this is definitely the best platform to create websites. With integrated payment gateway like PayPal, it offers you maximum security during the transaction.

You can get full customization in the CSS of the theme. With impressive themes available at free of cost, it will offer you the website at best prices. You don't need any special efforts when it comes to handle this CMS.

Reasons To Use Wordpress

Cost-Effective: One of the major reasons to choose WordPress CMS is that it is absolutely free to download and install as well.

Impressive Themes: It has countless new and impressive themes and modules which help to give a stunning and professional look to your website.

Millions Of Free Plug-ins: It provides millions of free plug-ins which help to add new features as per the requirement of the client.

Easy To Handle: It is very easy to use and a person with little computer knowledge can easily learn or operate it as well.

Easy To Integrate: Another main reason to use this CMS is that it is very easy to integrate with other platforms and give your business an opportunity to become a part of the business process.

Full Control: It provides you the complete control over your site without any interference and you can easily edit it as per your needs.

Why Consider Us?

We have multi-talented team
We are able to fulfill all your website needs within stipulated time period
We offer our services at an affordable price
We never compromise on the quality of the work
We never give you a chance of complaining
We never break your trust and deliver the exact work what you pay for

Webclick® Digital Pvt. Ltd. has been engaged in offering cost effective web development services since its foundation. With our experienced web developers, you will definitely get the website in accordance to your specifications.

Functionality Matters More Than Just Features

A great design cannot be solely the foundation of a successful website; it also has to be feature-rich, secure, and easy to navigate. Most of the people are oblivious of the fact that development is an integral part that completes the designing and being a well-renowned Website Designing Company in Delhi India, here we jotted-down a few points to justify the statement.

A well-coded website will offer an enjoyable and hassle-free user experience.
Search engines will love your website if it has all the codes necessary for its right structure.
The right dash of colour and code and you will see the progress due to it in no time.
The use of right codes on the website not only creates a website but a better experience for the customers.
It'll make your website fast, user-friendly and search engine optimized.

We offer SEO Services to our clients, thus; we design and develop your website keeping in mind the ranking factor and Google's algorithm.