Nowadays, the number of PHP users rapidly increases in all over the world. This is a famous server-side scripting language which is specially designed for website development and also used as a general-purpose programming language. PHP is really helpful to develop dynamic sites which look stunning and professional as well and able to attract numerous customers to it. The first question comes to everyone's mind is why choosing PHP over other web development? There are so many reasons which convenience you to use this server-side scripting language while developing your site. And some of them are as follows.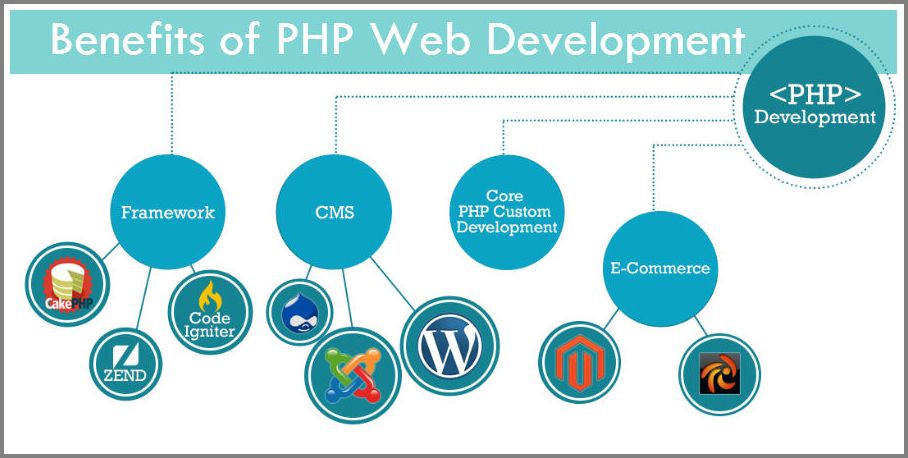 Easy to use: One of the major reasons why people move to PHP is that it is very easy to use and understand especially for newcomers. Anyone with little computer knowledge can easily learn and use it in development.
Absolutely Free: Another major reason to use PHP by Web Development Company is that it is absolutely free. So you don't need to buy expensive software or license. It is an open source scripting language and can be used by anyone from anywhere.
Gives you maximum control: Above reasons are not sufficient to convenience you to use PHP in web development. It has much more it will give you maximum control over your website than any other programming language. It requires only a few lines of codes. As an open source, it will give you an opportunity to edit anything and everything in quick and easy manner.
Capable: PHP can be used to design any type of website and have the capability to handle a huge traffic to your site. Numerous worldwide famous sites like Facebook, Wikipedia, and Twitter use PHP as their framework.
Faster development: One of the best things about PHP is that it uses its own memory space so it is really helpful to decrease your load time, which helps to increases a huge traffic to your site. And also helps to develop a successful site.
Secure: PHP as a worldwide famous scripting language has multiple layers of security. So you don't need to worry to lose your personal data it provides complete safety to you and your users as well.
Proven and trusted: PHP is used and trusted by countless developers from all over the world. It proves its capability by developing and maintaining some of the famous and highly visited websites.
So don't give much stress to your brain and move to PHP web development today. Otherwise, you lose a number of customers or opportunities which your business actually deserves.