Google+ one of the most popular social media platforms announce that they are removing the share count button and the news is spreading like fire in between the marketers. The same thing happened back in September 2015 when Twitter announces the same. Now Google+, it actually dropped a bombshell, as the marketers lost their collective cool. Social Share Counts are not very much important, but, yes vital part of a social proof that almost every marketer values the most. Well, whether we accept it or not, but, this decision will lead to following problems.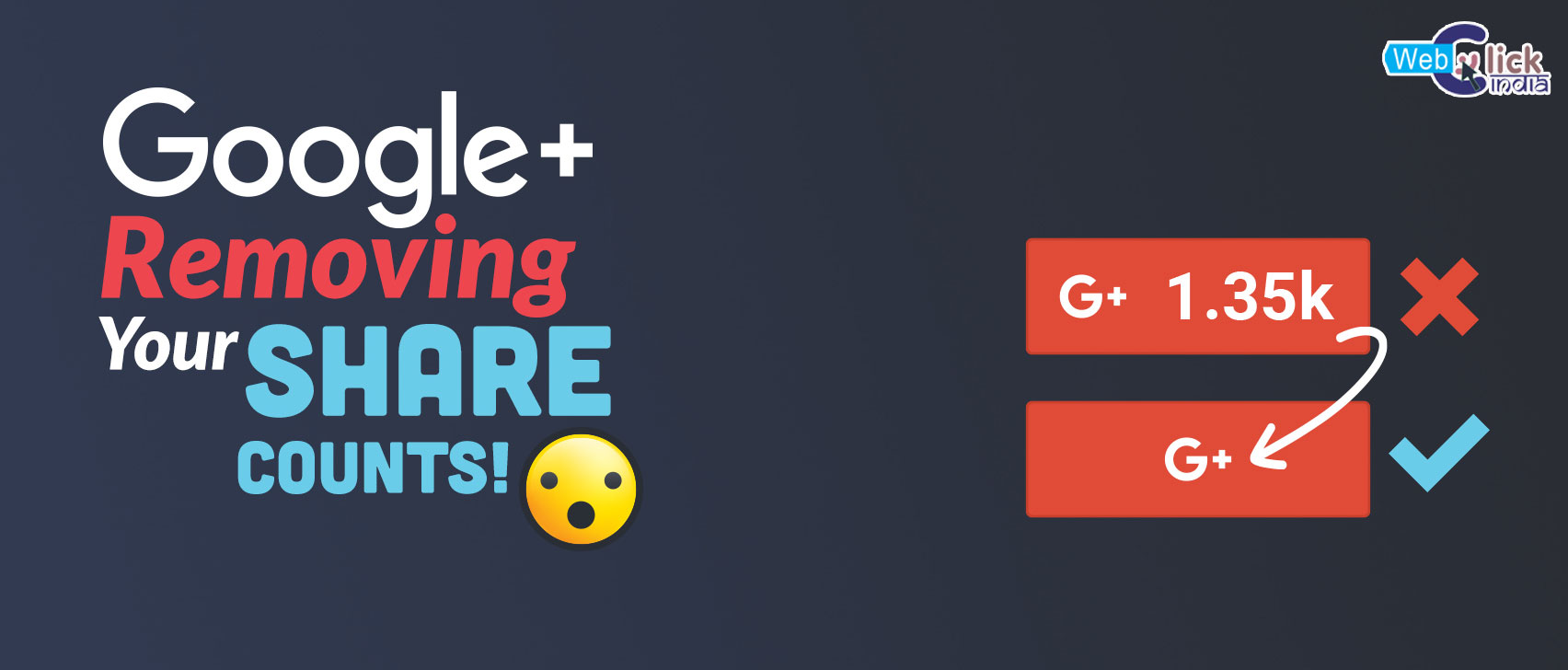 No More Social Proof:

Firstly, with the share button, it is very easy for the visitors to share the content on their wall, which increases the visibility and increases their share counts. Also, it gives popularity to their post and stands them apart from other bloggers. But with this, now there is no Google+ count, so, marketers are in shock, what next.


Lowered Activity And Lose Interest As A Whole:

Well, removing of Google+ share count may lead to lower activity and one can lose their interest in working on this platform as a whole, which is again not a very good thing.
As per Google, it is just to boost up the speed of the button. What do you think? Share your views with us and for more details stay connected.
For latest Google updates, stay updated with Webclick Digital Pvt. Ltd. - Best web designing company based in India.