Meta Description is a snippet or a tag in HTML, which summarize the page content for the search engines, so, they'll index your page to boost its rank. Earlier, the length of Meta Description means the character used in that description is 155, but now Google has expanded it to 290-320. Yes, you heard that right, according to new Google update, now you can use up to 300-320 characters in your Meta Description. It's a very good update that helps the marketers to increase their characters and better their performance than first.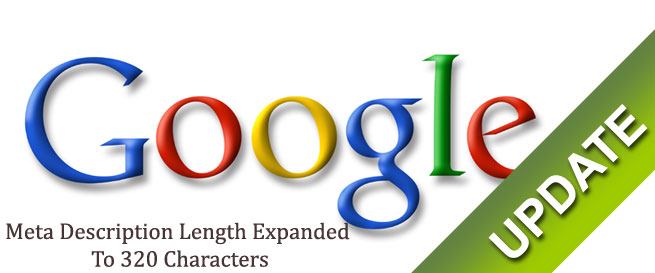 According to this new update, now you can put around 320 characters in your Meta Description and it will help you explain your content better to the search engines, which further gives you the opportunity to increase the rank of your website. It will help you promote your brand better in SERPs. People are basically going back to change the Meta Description of their existing pages, though, they don't need to do it, as Google has already crawled them and changing them might affect their rank.

Therefore, it's good to use them in your future posts. In an order to get the positive outcomes, you need to use it the right way. So, it's time to enjoy the new length of Meta Description. Take the benefit of this new Google update and increase your rank better than before. And for more such updates, stay tuned with Webclick Digital Pvt. Ltd. – a Website Designing Company In India engaged in providing complete web solutions.