After 7 years of rather unsuccessful run, Google+ will be closed down. Google has said that it is closing the social media platform because of two major reasons - lack of use and issues related with security. The move came after a privacy bug was disclosed recently. Webclick Digital Pvt. Ltd., being a leading Digital Marketing Agency In Delhi, want to go down the memory lane to remind you how this social media platform affected Google searches and what will happen after it is pulled down. Let's go over some major events in Google+'s history: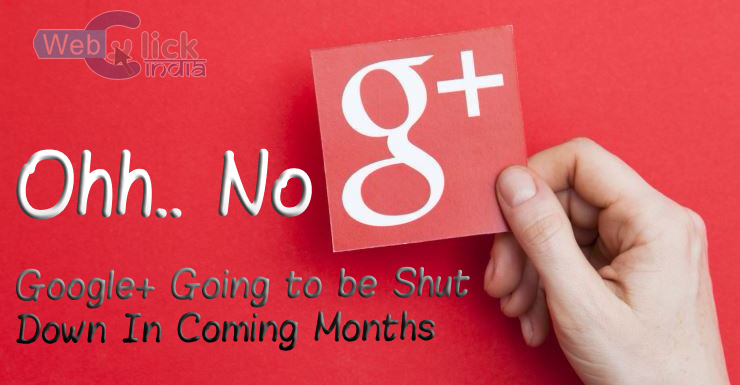 +1 Buttons

- If you are a veteran in the digital marketing game, you would remember the time when Google launched plus one button for websites. It was 2011 and Google hinted that these buttons were one of the many factors that affect the ranking of a website. The opinions were divided on whether it affected the search results or not. However, the feature faded and the debate also died.


Google+ And Search Results

- Although Google has admitted that it rarely uses personalization in its searches, there was a time when Google launched "Search Plus Your World" to personalize search results. It showed results based on what your friends on Google+ has searched for or clicked on. These results were combined with the user's own search results. This shows how much Google's approach has transformed over the years.
Google tried many things and many efforts were made to boost the popularity of Google+. It became so serious that people started accusing the giant of showing great bias towards its own content and crowded the competitors in a limited space. But all of it was of no use as the social media platform never flourished. In the last few years, Google+ have largely been ignored on all platforms and in a way, the announcement was expected. The service will go down over a 10-month period and will shut down completely by the end of next August.