The way you play with the elements of your website's landing pages is much more important than you think. After all, your first impression is the last impression that a customer has about you. Inviting people for Call To Action is vital to make your website easy to navigate. At Webclick Digital Pvt. Ltd., our job is to make things better than the rest as being the best SEO Company In Delhi. We flaunt our business since we are into the array with the strategic skills. People think that online reviews are reliable when taking them as the personal recommendations, which means navigating to the product reviews make you earn good revenues.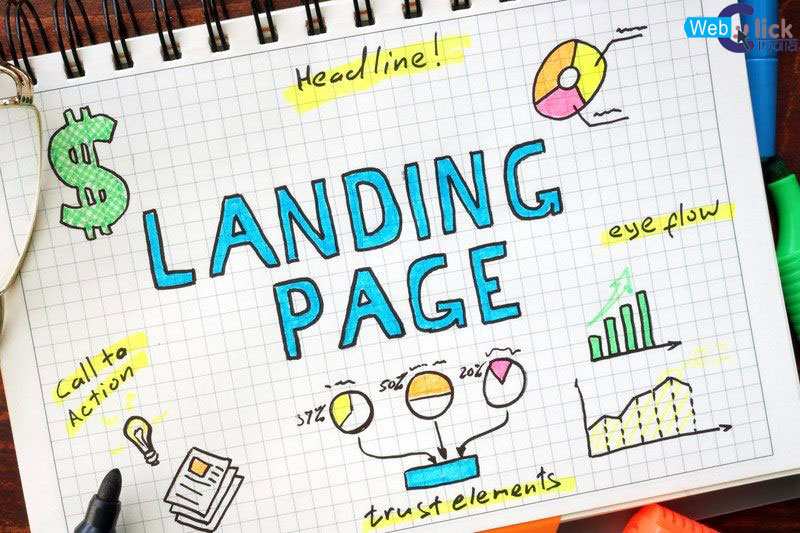 Tricks To Boost Online Conversions With Smart Landing Page Elements:-
Give Live Chat Feature A Chance

– No matter how many options you serve people to reach you, most customers wish to talk with you without switching. If the customers have some fuss in their mind a live representative solves it quicker and they more likely to come back at your website.


Make Your Page Appealing

– When something is good to your eyes you are more likely to get attracted towards it. Stop making your page cluttered with loud colors and excessive images instead go for some subtle soothing colors, which give your website clean and corporate look.
We are entertaining the startups and well-sprouted organizations with the result-oriented Internet Marketing Services In Delhi. Since 2011, we are catering the clients with the exemplary services in India and overseas. We are a team of people driven with insightful skills who is dedicated to serve you anytime. Get in touch with us today on the given numbers or leave your enquiries now to know more about us.