This is the age of telecom industry. The major portion of the population is using mobile gadgets. With the advancement in the field of technology, the mobile gadgets have also changed to smart devices. These have very beautifully replaced the desktops and laptops when it comes to browse the internet. As per recent research, more than 70 percent of the people who are accessing internet are using mobile gadgets.

In this situation all you need is a mobile friendly website. These websites are popularly known as Responsive websites. These websites have the flexibility to get adapt themselves to any size screen. Owing to this feature, the website can easily get accessed from the mobile phone, mobile gadget, tablet, desktop and laptop. While accessing the website from the mobile gadget, the user gets improved browsing experience.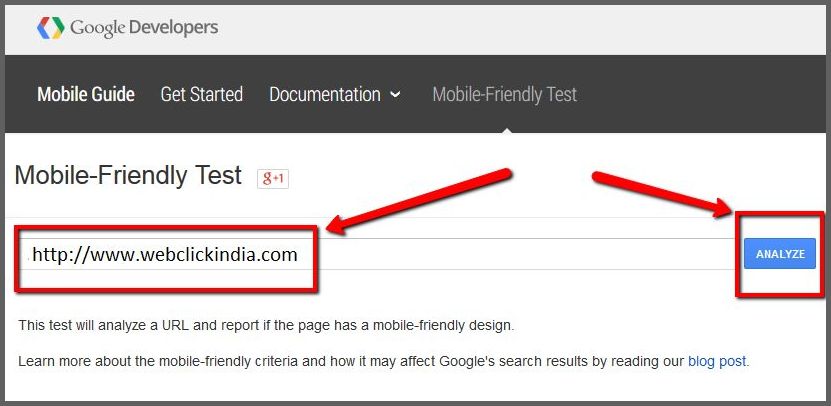 These websites provide wide flexibility when it comes to browse these using mobile phones. In them, the web page automatically adjusts the width of the screen. Moreover, no impact is made on images as well as the font size. This means that you get amazing experience while browsing website using mobiles.

There are several advantages associated with the responsive websites. The first and foremost is that you have to manage only one website. In the past, two websites i.e. one is desktop version and other is the mobile version were to be maintained. This is not in case of using this technology. Secondly, you don't lose any client who accesses your web through internet. Lastly, these are cost effective.

Now a very pertinent question arises how to check your website is mobile friendly or not. The answer is simple just access your website using mobile phones having different screen size. The mobile friendly website will get opened in each case providing you amazing web browsing experience. These templates provide complete view of a web page under the different versions of responsive websites.

What are you waiting for? Contact us as we are best Responsive Website Designing Company in Delhi to get new website with additional features.