There is no denying that we are living in the tech-era, all the technology that we use to keep our tech game up needs updating, moderation and improvement and so is your Ecommerce website. Hire a Website Designing Company for your need. Your Ecommerce website is the door that welcomes the customer and if it is jammed due to any reason, it may block your sale and affect your reputation as well. If you want to stay in the Digital Domain, you need to be very precise about your branding, your business reputation, and it can only be maintained if you keep your fingers on the pulse.
Being a Digital Marketing Agency In Delhi, we, at Webclick Digital Pvt. Ltd. understands the utmost importance of digital marketing these days and here to benefit you with our knowledge. Today, we are talking about the most asked question, i.e., is revamping my website can help me boost the business? To get the answer, you need to go through a few points that we have jotted down for you here. So, without any delays, let's get started.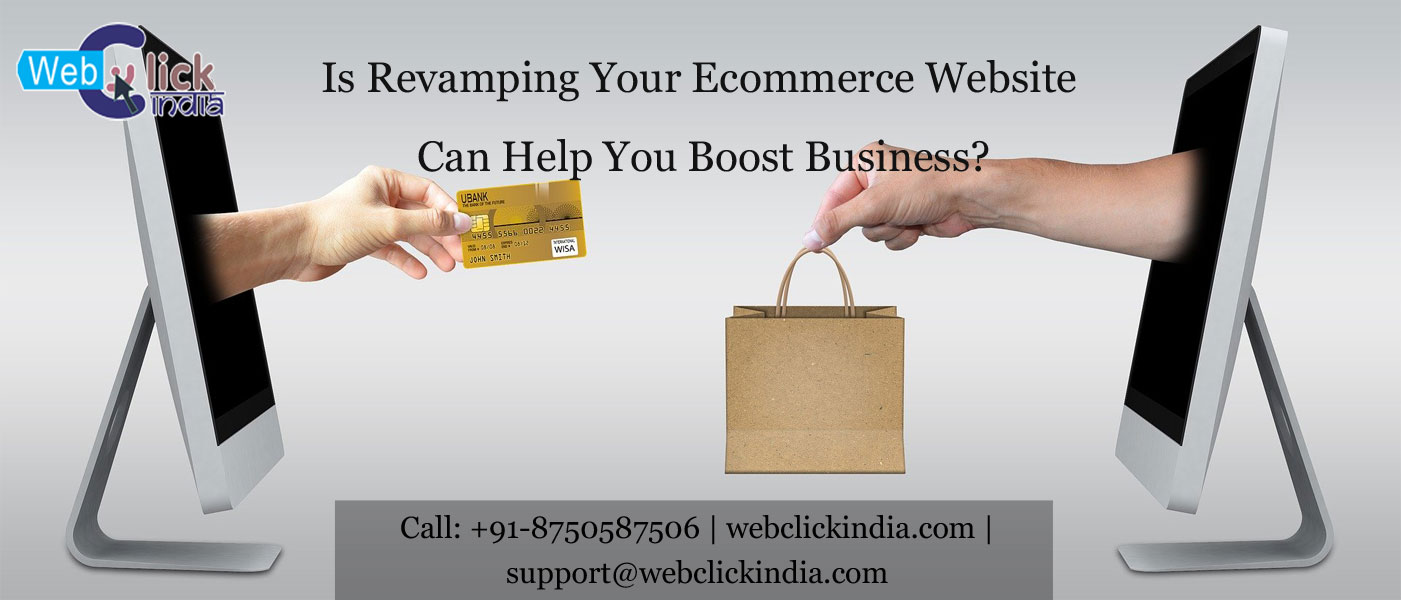 New Look, New Opportunities: Every day there is a new theme, style, pattern and trend come on the market, but daily changes are not possible, but changing your look once after a while is important. Your existing customers or even new ones may be bored with the design or pattern you are carrying and consider you out-of-date. Therefore, to keep them attracted and connected, you should revamp the look as per new trends.

Google Recognize The Change: Google changes its algorithm with time and you need to change yourself with it, to stay ahead of the curve. When you revamp your website, not just the design, you also need to change the content. Google recognizes the changes, updates, fresh content and other moderation that you have done for better user-experience, which increase its chances for easy indexing and better ranking. Redesigning your old and boring website can increase your traffic and leads to more ROI for your business.

Enhanced Security: The change in technology is very rapid these days, which create a threat to your website and data security. Redesigning your Ecommerce website and adding all-new features to it can create an extra layer of security around and ensure its better safety and security. Also, it let customers shop with you without thinking twice.
Conclusion:
To sum up all the above points, we can conclude to the point that revamping your ecommerce website may increase your sales, which automatically boost your business. So, you should take it seriously, especially when you have an ecommerce website, as new filters and features are needed with time and help to keep users engage and satisfied. We are one of the best Ecommerce Website Designing Company In Delhi and considered among the trusted Website Redesigning Company as well. No matter you want to design a new website or planning to revamp an existing one, we can lend the hands. Let's talk to take this conversation ahead.