Our CEO Won Global Business Award For Young Entrepreneur Of The Year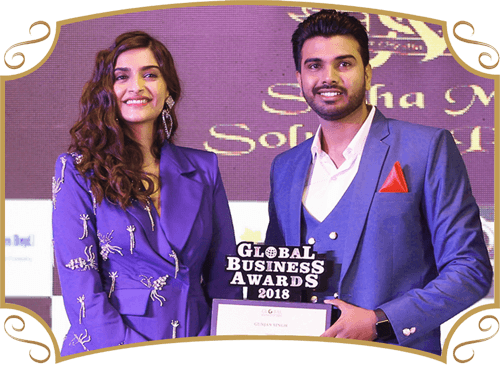 Getting the reward for doing things well is just an opportunity to do better and the same opportunity has been provided to Mr. Gunjan Singh, CEO and owner of Web Click India. He was invited in the Global Business Award 2018 that was held at Tivoli Resort and Hotel on the evening of 23rd December. Among all the competitors, he managed to make his mark and get awarded as the Young Entrepreneur Of The Year. The award was presented to him by Sonam Kapoor Ahuja, a renowned face of B-town.
As it is said that no person has ever been honoured for what he received, instead, the honour has been the reward for what he gave. The services of creating a strong digital recognition that Mr. Gunjan Singh provided to his clients are indubitably impeccable and became the reasons why people love to deal with him from in and outside the geographical boundaries.
Excellence is the only outcome when you try to do something better each and every time and he has proved the same by garnering the second consecutive award from Global Business Award. Last year, the company achieved the title of Best Web Developer Organization Of The Year and since then there is no space for looking back. He believes that leadership and learning are two indispensable things and thus stay motivated to become better with each passing day.