Nowadays, the percentage of online fraud is rapidly increasing which directly affect the e-store owner and consumer as well. Yes, it's true that technology has dozens of benefits, but you cannot ignore the aspect that most of the people misuse it.

This is a major reason why people avoid online shopping or online transactions. This can only solve if you win the trust of your consumer and provide them a safe and secure platform to shop so that they will never think twice over their decision to shop from your e-store. Choose the best Web Development Company and following are top seven ways that help you to prevent yourself and your customer from e-commerce fraud.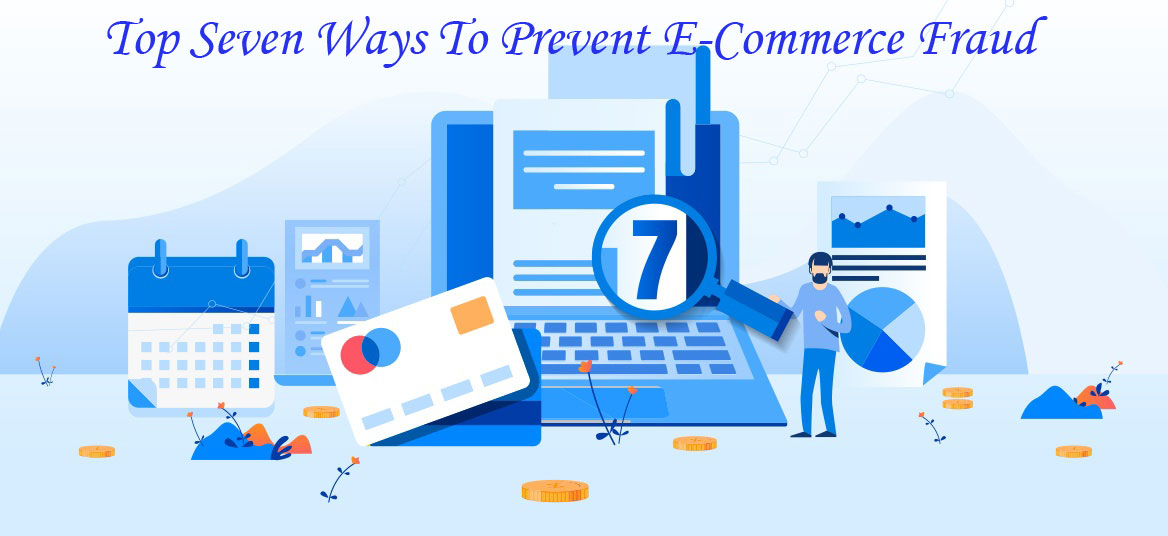 Select right payment gateway: While choosing a payment gateway for an e-commerce site people generally look only the transaction rates and fixed monthly costs. Apart from this, they forget that one of the important things you need to check is their security or risk management support system. So always keep in mind that chooses the payment processor which is able to provide the 100% security or support. This will help you to avoid e-commerce frauds which in result increase your online sale and profits.

Fraud prevention structure: Another way to avoid e-commerce fraud is by creating and maintaining an internal fraud prevention structure. If your e-store has a strong system of tools and policies so nobody dares to hack your site, which is good for you and your user.

Design a fraud screening process: You can easily avoid e-commerce fraud by designing a fraud screening process which automatically notifies you when any suspicious characteristics try to check your data or doing a transaction.

Use the address verifying service: This address verifying service will help to check the billing address or card user address is same or not and if the address differs so it verifies the order with them.

Boldly display fraud notices: If you boldly place a fraud notice in your content of your site or on your order form so this may help you to deter most online scammers.

Call or e-mail the customers: Before you process the order sends a confirmation email to the customer or make up a call to clear up all the confusions. This will help you to prevent e-commerce fraud better than anything else.

Use credit card security codes: This is the best way to prevent you from e-commerce fraud. This is because every card has some pin on its back side which is only provided by a general client.
Webclick Digital Pvt. Ltd. is a well-known website designing company in Delhi provides cost effective ecommerce designing services to its global clients