At some point, we all have heard this that "A picture worth a thousand words", and it's an undeniable truth. Visual Communication is way more powerful in conveying your message than just words can. Expressing your idea, making an impact, or conveying your message using visuals like images, videos, posters, and graphics among others is way easier and powerful than other modes. As a Website Designing Company in India, we understand graphics matters, every single piece of design worth more than the words and use it accordingly.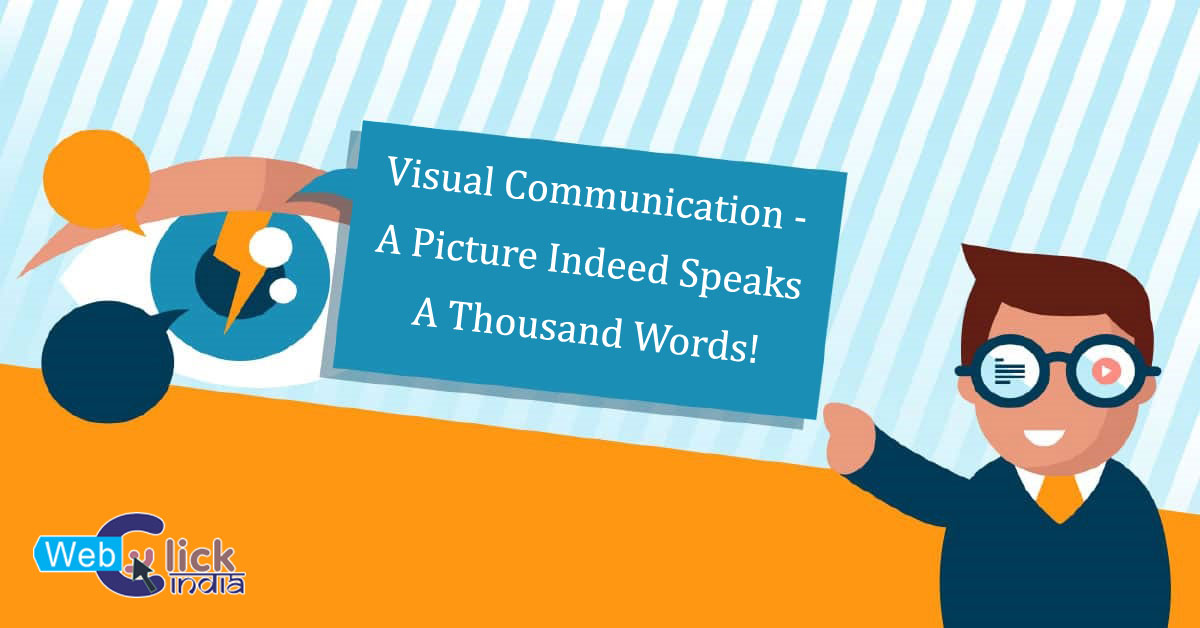 Visual Communication's impact is huge and applicable in almost all the mediums. It has now become important and the most successful mean of marketing that can help you draw an audience and grow in this competitive domain. However, if you are still confused about how visuals have the power and why are they so important? Have a look at the points mentioned below.
Visual Communication Strikes The Eyes And Mind: Undeniably, the images or visual we see catches instant attention and stay in our mind for longer than words. It's even proved in so many theories that our brain can remember things it sees for longer than it just hears or read. So why not take benefit of it in business? Understand its power and make most of it for your business.

Flexible Form Of Communication: Visual Communication explains everything easily and makes communication, flexible and clearer than before. It cuts the clutter and helps you put your point on the table without getting lost.

Improve Audience Engagement: Visual Communication is more eye-pleasing than any other form of communication. Therefore, it helps to make a lasting impact on the audience and help them understand your business and offerings better. It even increases your reach and helps you grow.
So, let's just accept the fact that visuals do matters and you need to use it in your business to grow in this competitive domain. If you need any such help, contact us today. Being a leading Digital Marketing Company in Delhi, India, Webclick Digital Pvt. Ltd. understand its importance in today's online promotion and promise to not let you down with our skills. Let's discuss things over a call.