Web Click India Wins Best Digital Marketing Company In India Award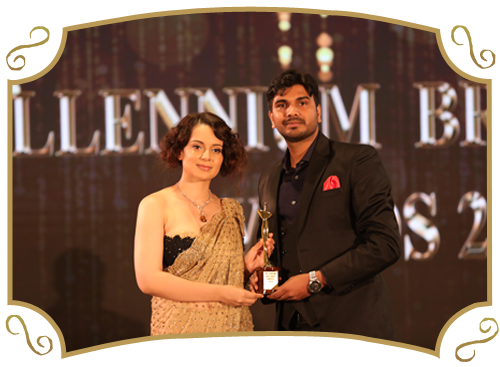 Web Click India – a leading Website Designing Company in India that needs no introduction in the web domain has once again crossed the milestone. Our efforts have truly paid off and reward came in the shape of the award at Millennium Brilliance Award 2019, held at Bangkok, Thailand, when the company was honoured to the Best Digital Marketing Company In India on 16th September 2019. Such moments make the team feels proud and victorious because their efforts have been recognized.
Every single award that we have won over the years has its place in our company, they are not just for the showcase, but for the motivation that we can do the way better than this, and we have to nail it.
Millennium Brilliance Award was organized to appreciate the entrepreneurs from different spheres. The most gorgeous Bollywood Queen "Kangana Ranaut" was the star of the show, who presented the award to all the triumphant.
Web Click India has been in the domain since 2014 and engaged in rendering Website Designing, Website Development, Ecommerce Designing, Portal Development, SEO and Digital Marketing Services to clients from the different industries with maximum ROI. We value those moments, appreciation and awards and will continue winning more and more in the future by keeping our clients satisfied. We were, are and will continue to transform the dream of people of obtaining digital presence into reality.