Web Click India Won Global Business Award 2017 As Best Web Developer Organization Of The Year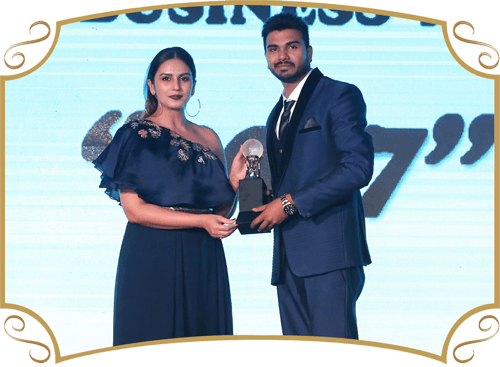 Recognition and praise are two influential things that people want in their life more than money. These may give a foster to your performance and induce you to push your limits to climb mountains in your career. With over 3+ years in the web industry, Web Click India has triumphantly marked their name in the niche, as Global Business Award Winning "Best Web Developer Organization Of The Year". Winning a prestigious award not only give our entire squad a push to grow themselves for being better, but also help us send a positive message to existing, as well as, new patrons.
Winning such praise has granted us a platform to raise our business profile and, get a memento for our services. The Global Business Award was one of the most celebrated awards shows in India, where business professionals nominate their business profiles for Reward & Recognition. The award ceremony was held on 23rd December 2017 at New Delhi and was graced by the presence of one of the Bollywood Divas "Huma Qureshi". She was the chief guest of the show and winners get the award by her hands, which is a great honor in itself.
Web Click India team proud to get felicitated for their work. The award is not for the one, but for the team, as getting such honor is incomplete without having a dedicated team. It's our very first award that happens because of the trust of our clients and support of the team, who stand by us through thick and thin. We promise to not stop here, but make new plans and strategies to walk down more miles with keeping our clients together.