Web Click India Won Millennium Brilliance Award 2018 For Most Professional Web Marketing Company Of The Year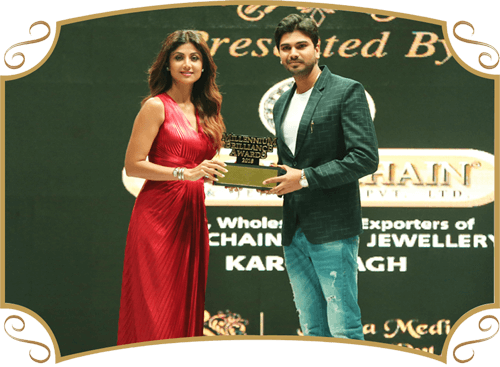 Web Click India has always strived to prove itself at every stage of its journey. Our constant dedication and hard work is appreciated and respected at regular intervals, and that's what everyone desires - the respect and faith of fellow hard workers. This time, the appreciation came in the form of a prestigious award at Millennium Brilliance Award 2018, when the company was awarded for being the Most Professional Web Marketing Company Of The Year. In moments like these, every member of the team feels vindicated and triumphant after putting hours of hard-work in strategising and executing to exceed the expectations of the clients.

Every award is precious because of the value that it carries for the winner, but this award makes us more proud because of the companies and entrepreneurs that participated in it. Millennium Brilliance Award is organized to highlight the achievements of the innovators and the pioneers of the different fields in the business world. Bollywood actress Shilpa Shetty Kundra was the chief guest and gave the awards to the winners. Presence of famous personalities like DJ Ali Merchant and Rashmeet Kaur elevated the grandeur of the award show.

In our goal of creating an equal platform for both the emerging companies and the well-established enterprises, we have found these little gems of moments. Web Click India team will always value moments like these because a lot of the journey is still left and there are many more things to achieve. The rising influence and footprint of our company points towards a brighter future and we will continue to transform the dreams of our clients into reality because that's where our success lies.