Webclick™ Digital Pvt. Ltd. – a Delhi based Company has won the Global Business Award 2017 for its excellent Web Designing, website Development, and SMO / SEO Services. The award, presented at a ceremony held on 23, December 2017 at Atlantis & Gardenia Hall At Hotel Mapple Emerald NH-8, Rajokri, New Delhi. The award function was honored by the presence of Bollywood Diva "Huma Qureshi".
Global Business Award is a big platform that mainly organized to honored the Business Professionals who are excelling in their field to enhance their progress. This platform promotes new and creative talent and facilitates them for their services.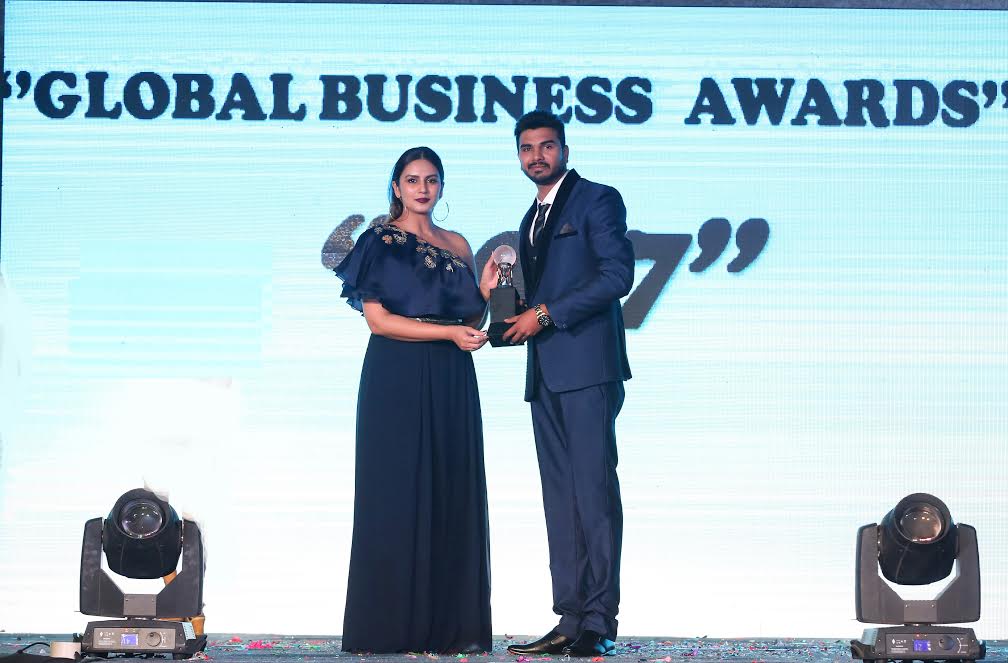 Nowadays, the importance of having a website is not hidden from anyone. It helps to cover the boundaries between a customer and a company; therefore, it becomes an important part of your online business journey. From selling the products and services to promoting them, a website or online platform transforms the way we are doing business.
Webclick Digital Pvt. Ltd. is the company that for more than 3 years in the domain to provide an online platform from a beginner to a market player. Today, due to their excellent designing, development and promotion services, they got the Global Business Award 2017. They have successfully served more than 150 clients from all over the world.
Mr. Gunjan Singh, CEO of Webclick Digital Pvt. Ltd. says it's a proud moment for the entire team and no doubt, it's a big milestone they have attained in their journey. However, it's not an end, but a start to the new journey. They have bigger aims and his entire team dedicatedly working on that to attain all such goals. Every award is a motivation that helps us go a long way.
The secret of his success is that he never made false promises and show a clear-cut picture to the client, which not only impress them, but win their confidence as well. He never afraid of challenges because he thinks, that's challenges encourage us to push our limits and come out of the comfort to achieve something impossible.
Global Business Award 2017 is a very big achievement for the company and they are ready to move further in achieving bigger things. CEO of Webclick Digital Pvt. Ltd., Mr. Gunjan Singh says I am delighted to receive this award and promise to improve our services with each passing day.