Won Global Service Excellence Award For Most Professional Web Designing And Web Promotion Company In India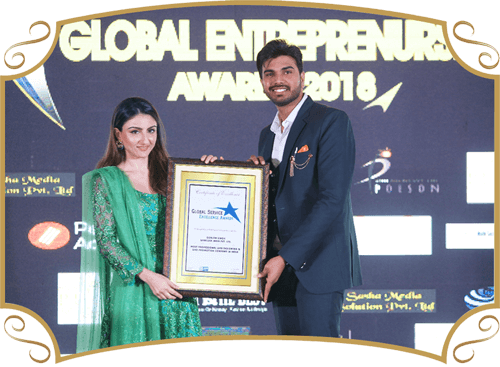 Web Click India is making its space in the spotlight with each step it takes. Being honoured with the Global Service Excellence Award on the eve of 22nd December is a huge milestone for the company and everyone who has contributed to its growth. One of the Bollywood's most ravishing personalities, Soha Ali Khan accorded the award to the winners at Tivoli Resort and Hotel.
This honour was to be granted to the most professional Web Designing and Web Promotion Company In India. Web Click India, who has been practising excellence for 4 years in the domain was a deserving candidate and thus, owned the award proudly.
Web Click India defines its culture as Wizardly, Creative and Impressive. With a continually trained talent pool and the efficacy to conquer all battles – it's not a surprise that WCI continues to thrive. We have plenty of titles under our belt, including 'Global Business Award In Web Industry' and 'National Excellence Award 2018 For Best Professional Web Designing Company In India'. But we believe that the more is merrier, and we walked on a tight rope to fetch all the possible recognition in our field.
Our CEO, Mr.Gunjan Singh only had his dreams with him when he put the foundation stone of Web Click India in 2014. Since then, the ladder towards success has been built by him and his fellow employees with great determination and zest. The results speak for the hard work involved by each one of them